The Templates system is something extremely convenient to all players on UOF. It allows a player during a Battles Ev

ent and or during a PVP Tournament to adjust their template to whatever they want.


Please see this for more information on a Battles Event: Battles event info
Please see this for more information on PVP Tournaments: PVP Tournaments info

In order to use a different template from the current one your char has you need to enter into the Templates gump.
Type the word

[templates

in game to enter this.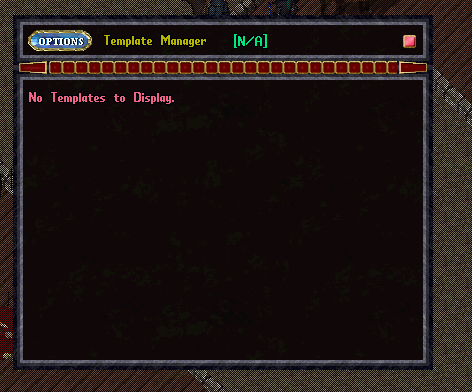 As you can see the template manager pops up. Now you click the

Options

button on the top left.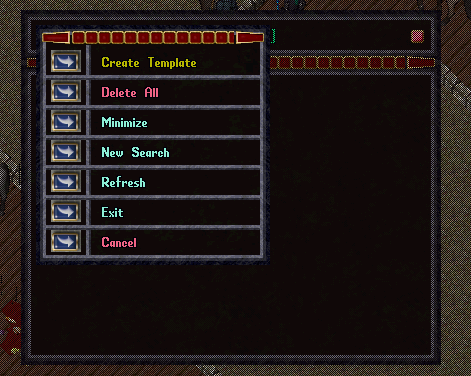 This brings up more options. This is where you would click

"Create Template"

. To exit out of any of this at any time just Right click the menus. This is what shows up when you Create a template.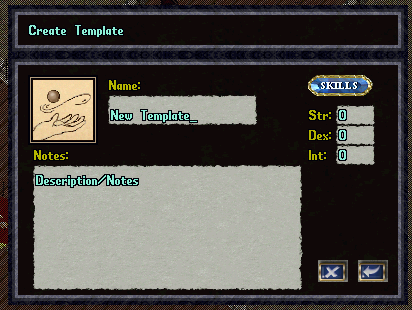 This is where you create your template. You must add skills and up to

225 Stat points(STR, DEX, INT)

. You can adjust these to your preference. When you click Skills this pops up.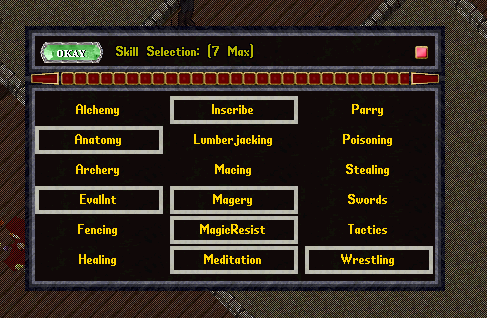 This is where you select up to

7 skills

for your template. As you can see I picked a scribe stun mage template. You can do whatever you want within these options. Then you click okay.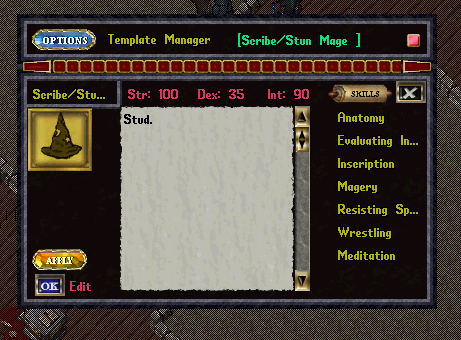 This will now be on your main screen when you select this template. In order to use the template you have chosen you must click Apply. You can adjust this template if you want however you can just make more templates. You can make whatever template you want. In the battles such as CTF, FFA, and Battle of Wind you will be supplied with the necessary equipment based off of your template. You can also bring in your own gear. See question about [Battles to learn more about those. Also see How to join a pvp tournament to reference those.



** Special note -

A Red in stat loss can not use the [templates and enter a [battles tournament or PVP tournament. Your skills will adjust however your stats will remain in stat loss currently.